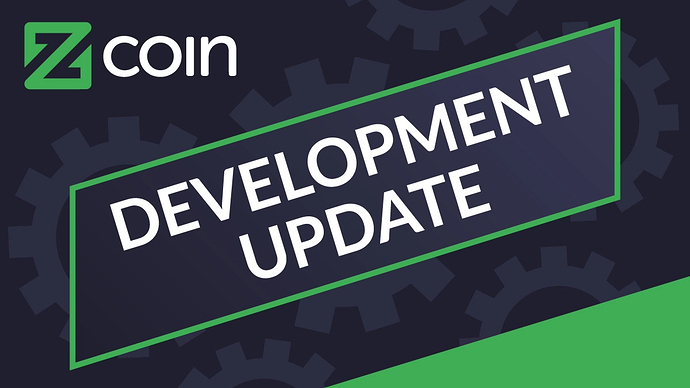 Sigma
Feature freeze. Release candidate aim for 7 June 2019.
Mints to honor coin control to review and merge
Confirm to add two more denominations 0.05 and 25.

Significantly brings down both the average and max number of mints needed to fulfill any amount as confirmed through knapsack tests.
0.05 denomination is to make the lowest Sigma spend fee cheaper without tainting spends.

HD Mints completed and awaiting review. Allows wallet backups to include mints.
Completed Electrum wallet and Electrumx server Sigma support along with update to latest Electrum code. One remaining issue when dealing with re-orgs with Electrum wallet.
Conversion tool from Zerocoin mints to Sigma mints to be finalized by this week.
To complete chain reorganization regression tests
RPC commands for Sigma completed
For wallet to prompt for full reindex if upgraded after Sigma has upgraded.
For DDoS or inflation protection purposes to enforce consensus limits for Sigma spends

Per transaction 35 spends or 500 xzc
Per block 50 spends or 600 xzc

Features that won't make it into first mainnet release but will be added on later

Batch verification of Sigma spends
Showing total amounts of unspent mints in each denomination
Exodus
Exodus is Zcoin's smart asset token layer that is based off Omni
Discussion on implementing Sigma features in Exodus layer allowing smart assets to also have Sigma feature set. This means that tokens can be issued on Zcoin's blockchain with privacy features
To look into ideal OP_return script size limit for this feature.
Znodes
Confirm Chainlocks to be implemented during Znode code upgrade for 51% attack protection. To be worked on after Sigma deployment.
To look into Znode creation wizard to simplify process
MTP
New ccminer release is faster than CryptoDredge with OhGodAPill. Matches T-rex but slower in 20 series Nvidia GPU.
To look into changing the way memory is accessed for further speed ups.
Research
Research is to keep up to date on improvements in the space and understanding developments in blockchain. Does not necessarily lead to improvements to Zcoin.
Review Spartan
Review RingCT 3.0
Review Sonic
Exploring some ideas to scale Lelantus
Understanding FloodXMR. Current status is Monero Research Labs is in contact with authors of paper to ascertain accurate costs.
Quadratic voting and how it may be applicable to Zcoin governance structures
Dynamic Znode collaterals