hell FIRO team, i download firo-0.14.2.3-linux64.tar at 2021/1/7, but after i upgraded it on my VPS ,i notice that it is still 0.14.2.2 , so i download wallet again on 2021/1/8 , upgraded it again ,it is a real 2.3 wallet.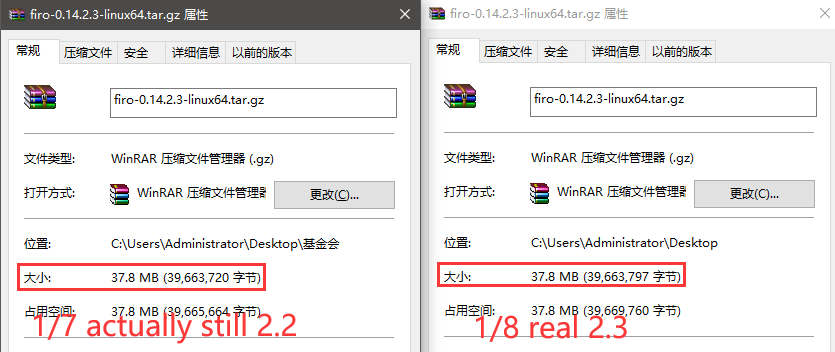 (left is 1/7 ,right is 1/8)
I don't mind upgraded wallet again ,but i think: The devil is in the details and attitude leads your to success.

so i hope FIRO team is a serious team . FIRO TO THE MOON!