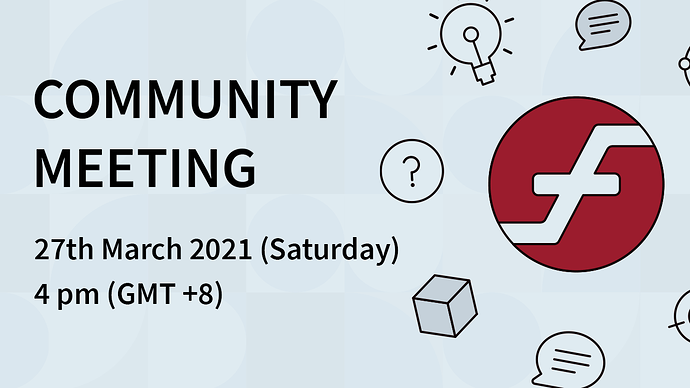 Greetings Firocious follower!
Join us for our next community meeting on Saturday the 27th March 2021 at 4 pm (GMT +8)
The meeting will be over voice on our Discord channel - Firo (formerly Zcoin)
Topics that we will be covering:-
Lelantus reactivation
Electron wallet launch
Elysium tokenization layer
Mobile wallet design
ProgPOW
Hummingbot campaign
stFIRO
If you have any topics that you would like us to bring up, post them here!
See you there!