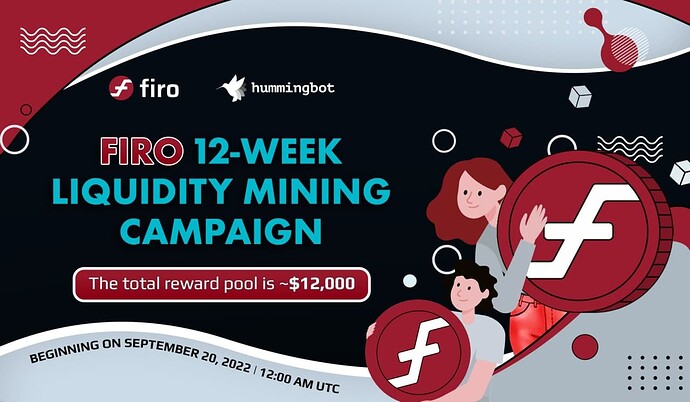 Hey there FiroFam!
We have some fabulous news for you guys!
The Hummingbot liquidity mining campaign for Binance has been extended for another 12 weeks! The total reward pool up for grabs is $12,000 USD!
This campaign starts Sept 20th, 2022, at 12:00 AM UTC rewarding 183 Firo a week! HBOT bonus reward of 5,000 HBOT per week per pair!
Get started here: https://miner.hummingbot.io/