Hi
Tested the IOS campfire wallet and found a few design issues and bugs, and some serious bugs.
Restore wallet does not work?
Tried to restore with two different seed phrases, I just get infinite loading. Been loading for 15 minutes, nothing is happening.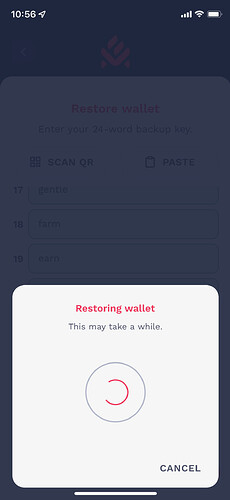 Typing in seed phrase, this is buggy. When you click on a word on IOS, it also add a space at the end of the word. Then you get an error: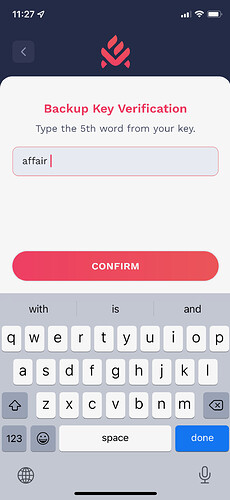 Pasting in a seed phrase does not work. You get this: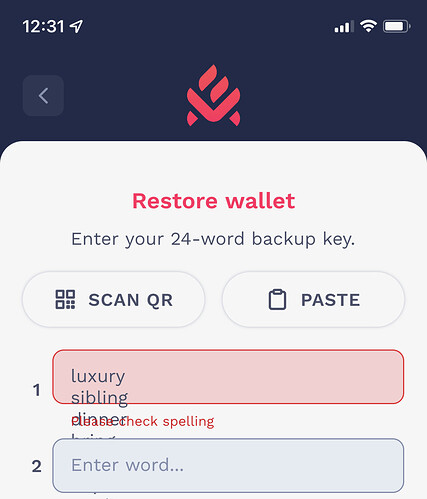 When sending, if you click note, amount etc. It tries to update some values and it some weird animations that jump back and forth

FaceId missing

Notifications does not work / does not exist. Should get a notification when someone sends you Firo.

The wording of available and full is confusing, should maybe be "total"?

paste does not work for sending, it does not seem to be a text field. So I can't select it and then click paste as you normally do on IOS.

More serious bug, I created a new wallet, then I clicked back, and back again, suddenly I am back at the create seed phrase page. I click back again, the seed phrase is gone. The wallet is gone. And I get "create new wallet". I stop the app. Start it again. The wallet I have created is gone. Try to restore the wallet that I just created, but this does not work… I sent some Firo to test, now I can't access that Firo
This app need some work and I really don't understand how this has not been tested properly. I try the app and it takes 5 minutes before I find a ton of bugs and loose the wallet, and I am unable to access my Firo.